Corporate Philosophy
Our customers are our most important business asset: providing services that exceed your expectations and financial needs is our #1 goal. Our customers' financial needs and well being come first, for if they prosper, so will our community.
Vision
We will be the financial services provider of choice for individuals and businesses in the market area(s) we serve.
Mission
We will exceed our customers' expectations by constantly improving the financial products, services, and support they desire and need while delivering them at a fair price. We will do so in a friendly and professional manner by well trained staff working in a safe and supportive work environment.
Core Values
Lakeview Bank is founded on the values of:
Integrity: Steadfast adherence to a strict moral and ethical code;
Honesty: Conveying the truth even if it works to our disadvantage;
Respect: Consideration and thoughtfulness for customers and fellow staff;
Service: Putting the needs of our customers above our own;
Attitude: An atmosphere of comfort and hospitality created by all bank staff for the benefit of customers and visitors;
Professionalism: Behaving as professionals, with great competence in our behaviors, appearance, and work.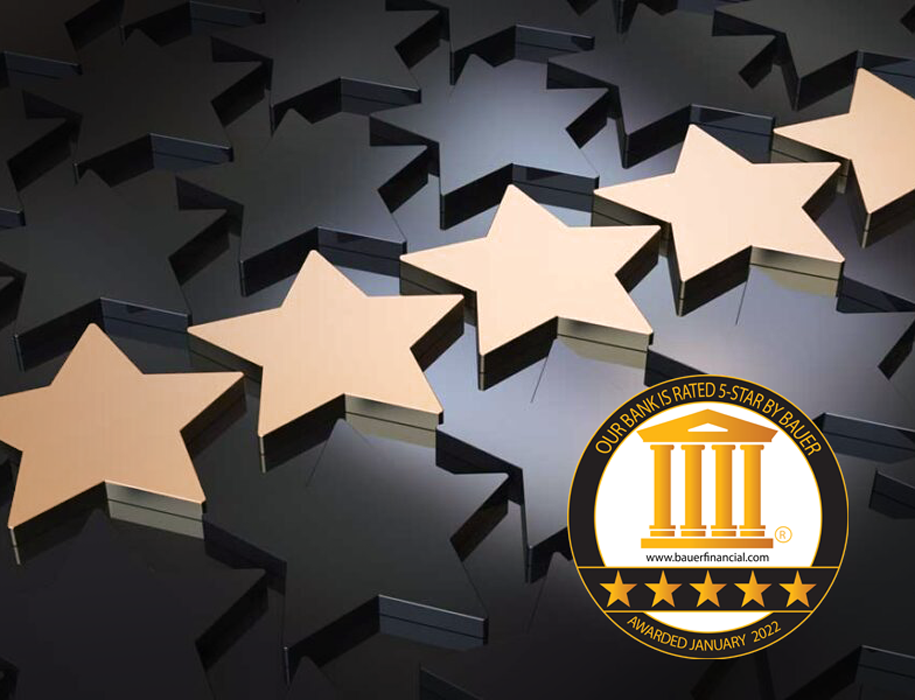 Lakeview Bank is 5- Star Rated 2023 by Bauer Financial, Inc.
Security. Strength. Reliability.  Lakeview Bank is 5 Star rated by Bauer Financial, as one of the strongest financial institutions in the nation.  Because Peace of Mind Matters!