Keeping the Community in Community Banking
One of the greatest benefits of being a community banker at Lakeview Bank is the opportunity to build relationships with members of our community. As a locally owned and operated bank, our ownership, employees, and members all have a vested interest in the well-being of our community. This drives us to support local businesses and contribute to economic growth. We strive to offer the personalized and friendly customer service of a neighbor while also providing the same products and opportunities as larger banks.
At Lakeview Bank, we believe in the power of community and the importance of giving back. For the past 17 years, Lakeview Bank has acknowledged individuals in our community who embody our bank's core values through our Legacy Award. These individuals, through their personal and professional conduct, exemplify integrity, honesty, respect, a service-oriented attitude, and professionalism.
Our directors and employees take great pride in contributing our financial resources, time, and talents to enhance the communities in which we live and work. Last year, we donated over $49,000, with $10,000 directed by our employees. Over 50% of these funds were directed toward human services organizations to enhance the lives of students, families, and businesses in our community.
We also support local charities, organizations, and events that align with our values and mission. From sponsoring local sports organizations to volunteering at community events, we strive to positively impact the lives of our customers and the community as a whole. 
Annual Partnership with the Open Door
Lakeview Bank is proud to partner with The Open Door!  A fresh approach to ending local hunger through access to healthy food.  The Open Door provides food support for low-income individuals and families across Dakota County.   Lakeview Bank team members give back to our community with their time & talents and more; from sorting food at TOD warehouse, to distributing food in the community.  We support events and fundraisers like The Annual 5K, 1 Mile Fun Walk and 1/2K Kid's run.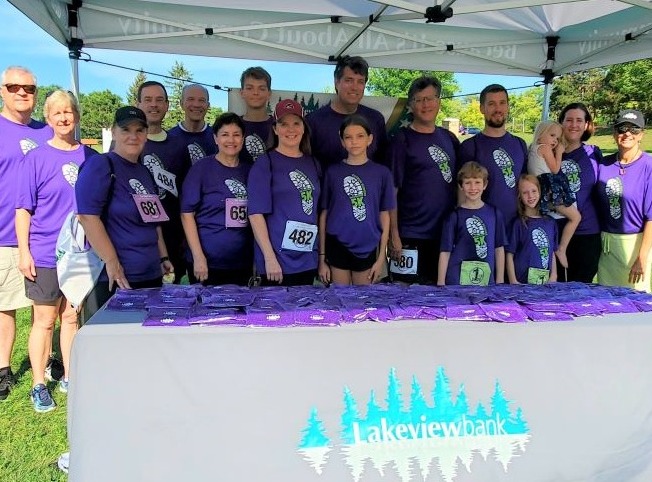 Lakeville Hockey Association
Our directors and employees are driven to make a difference in the communities we serve by giving our financial resources, time, and talent.  And in doing so we make our communities better places to live and work!  We are proud to support LHA!
Lakeview Bank created its 

 

Legacy Award

 

to recognize and honor members of our community who exhibit the core values embraced by Lakeview Bank. Through their personal and professional lives, these people demonstrate integrity, honesty, respect, service, attitude, and professionalism.
High School Senior (2)

Vocational/Trade School




Citizen/Volunteer

 
The Award recipients are recognized at a special reception in their honor at Lakeview Bank in April.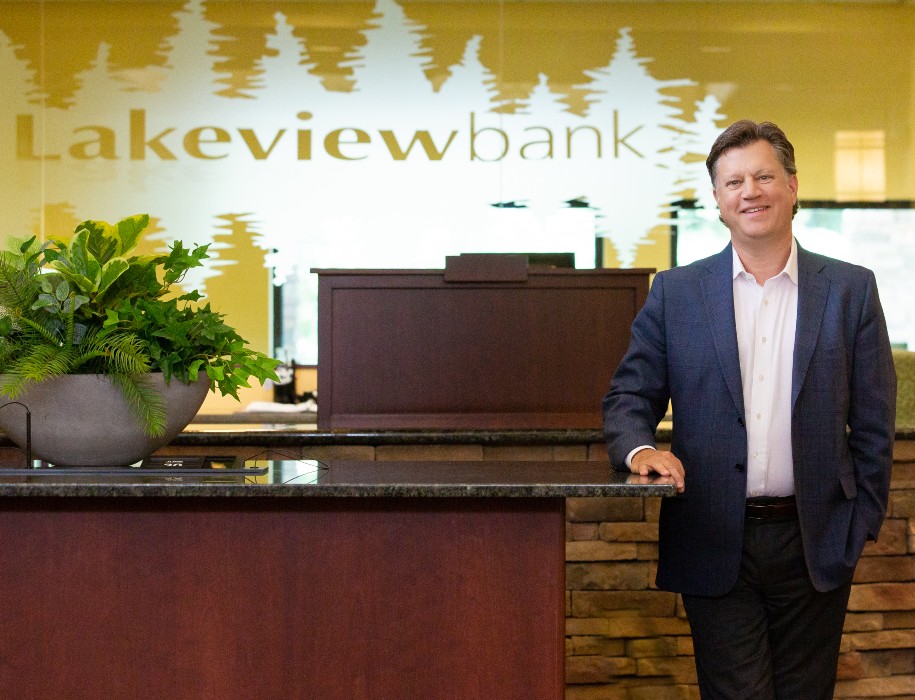 ... Because It's All About Community
Michael Puppe, President & CEO